For most folks, a
DWI (La. R.S. 14:98)
arrest is there first real encounter with law enforcement. It's a nightmare and the nightmare isn't over the following day. It goes on and on and on. Rather than spend anytime lecturing you about the stupidity of drinking and driving, the following is a very brief outline of my legal experience and the DWI process in East Baton Rouge Parish. For the most part, the DWI process is representative of how other misdemeanors are handled as well. This information is not a substitute for sitting down with an attorney,
like me
, that does this kind of work on a regular basis. I represent people charged with other crimes, as well. I do not represent those charged in matters involving child victims.
My first job as a lawyer was as an assistant district attorney in 1987; however, while I was still in
Loyola Law School
I represented a man on a murder charge.
So, it's fair to say that I have been handling criminal work and in the courtroom for twenty-five years.
DWI and criminal work is a small, but important, part of my practice. I continue to represent the accused and would be happy to meet with you to discuss representation. Our telephone number is 225-757-0159 and my extension is 205.
We offer other legal services as well.
What court you end up in depends on what agency pulled you over and where. In East Baton Rouge Parish, the law enforcement folks you run into most frequently in descending order are:
Baton Rouge Police Department
,
East Baton Rouge Sheriff's Office
,
Louisiana State Police
, and
LSU Police Department.
If you are arrested inside the Baton Rouge City limits for a first offense (misdemeanor) you were likely pulled over by Baton Rouge City Police and you will be headed to
Baton Rouge City Court
. If one of the other agencies pulled you over, your trip is going to be to the
Nineteenth Judicial District Court
.
The City Prosecutor's Office (a division of the Parish Attorney's Office)
handles your file in City Court and the
East Baton Rouge Parish District Attorney's Office
prosecutes you in district court.
But, before you ever make it to the courthouse, you will be headed to the East Baton Rouge Parish jail. Your friends and relatives can see if you are on
the inmate list,
before they read your name
in the paper
in the morning. Getting out of the parish prison is a new experience for most DWI offenders. (The inmate list for Orleans Parish can be found
by clicking here.
)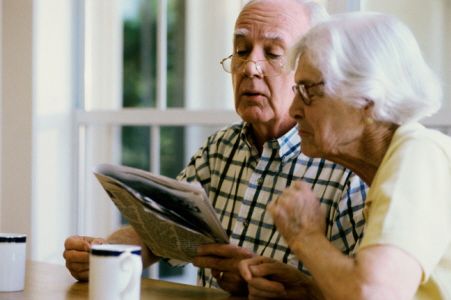 How does one get out of jail? The judge or commissioner sets a reasonable bail amount and you either pay a bondsmen a percentage of the bond to get you out, you pay the entire amount in cash, or a type of bond known as a ROR is granted and you get out on a signature of someone the court is comfortable with. Of course, you don't have access to any of this when you are in jail. Rather, a friend or family member is scrambling to get you out. Sometimes a very angry family member is in no hurry to get you out and you end up sitting in jail until they change their mind or you find somebody else to help you out.
The Bail Bond Project is another helpful resource in this area
.
Once you get out of jail, you should have a fist full of papers that are pretty important. You have your bonding information, but more importantly, you have the paper the arresting officer gave to you. Don't lose that paper. Don't ignore that paper. There are real time limits that have real consequences associated with those papers.
The arresting officer asked you to sign some papers concerning your constitutional rights and
rights to the chemical test for intoxication
. He or she gave you copies of that. Included with that information was a piece of paper that serves as your temporary driver's license and another piece of paper on which you make a request for an administrative hearing. The administrative hearing is the proceeding through the Department of Public Safety and Corrections, Office of Motor Vehicles, which addresses your driving privileges.
Any suspension handed out is dictated by whether you took the test or not and if you took the test, what was your BAC (blood alcohol level)
. A 2013 amendment to the law extended the time that you have to make a
request for an administrative hearing from 15 days to 30 days to determine whether or not your driving privileges would be suspended.
If you need to continue to drive, be sure not to miss this cutoff. Any lawyer that does this frequently will happily help you make this request as part of their representation. But, don't go see them on the 31st day after your arrest because that is frequently, but not always, too late.
The DPS hearing is ordinarily set within about 90 days. These hearing occur in downtown Baton Rouge and it's important that you attend the hearing. An
Administrative Law Judge
hears the evidence and renders an opinion on the narrow scope of matters before them. This opinion about whether you can continue to drive or not usually issues rather quickly after the hearing. The good news - bad news is that even if the decision is adverse and your license is suspended, in almost every instance you can get a
hardship license IF you install an interlock device on your car
. The interlock is one of those "blow to go" machines that checks for alcohol on your breath. It's an expensive, embarrassing, daily reminder of your transgression, but it does allow you to get to work and school. Any interlock will not do. It must be from the State
approved manufactures list.
. There are appellate rights involved that are not addressed here.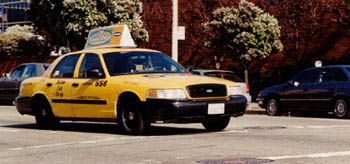 Parallel to administrative DPS proceeding is the criminal proceeding. Many people qualify for diversion or
PTI (pretrial intervention)
in East Baton Rouge Parish. However, the rub is that the diversion program is very expensive. Additionally, the commitment to the diversion program is very serious and it takes a long time to complete. On the upside, the diversion program, assuming you successfully complete it, is a guaranteed not guilty. It's guaranteed because that's what the agreement is between you and the prosecutor. The prosecutor agrees to dismiss the charges, if you successfully complete the diversion program. If you have the money and the desire, the diversion program, if offered to you, is usually the way to go. Of course, if you believe you were unfairly or unjustly accused, trial is always an option.
If you don't qualify for the diversion program, normally, the first step in the criminal proceeding is your arraignment. The arraignment is simply the proceeding wherein a plea of not guilty is entered in your behalf so that the matter will be set for trial. Usually, your lawyer may waive your presence at the arraignment and select a trial date without you. It's not uncommon for the trial date to be set for some five to seven months in the future. The criminal docket is very full in East Baton Rouge Parish.
Many cases are resolved through plea negations, rather than trial. That is, the prosecutor and your lawyer discuss your case. Sometimes, the prosecutor will concede a shortcoming in proof in your case and can resolve your case on a favorable basis for you without trial by offering you a less serious charge like
Reckless Driving
or Careless Driving. On the other hand, sometimes the facts of the case are so bad that more damage will likely be done to your case by going to trial than pleading guilty. Anybody can sit in court and observe the public proceedings. Often times, groups like
MADD
have representatives monitoring the proceedings.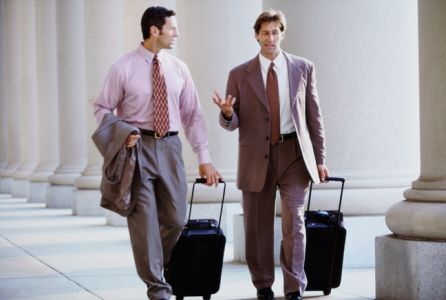 In the event that you are convicted at trial or through a plea, your case will then be set for sentencing. Almost always, in advance of sentencing a pretrial investigation is done of your background by someone from the
probation department.
This person, after a meeting with you, prepares a report to assist the judge in his or her sentencing decision.
The law, as stated in
Louisiana Revised Statute Title 14:98
, requires a certain sentence that is driven by whether you have ever been convicted of DWI before and your blood alcohol content (BAC).
If this matter is considered a first conviction and your BAC is less than .15, then there shall be a fine of not less than $300.00 and no more than $1,000.00. The law states that you could be imprisonment for up to six months. There is a minimum 10 day jail sentence.
However, this minimum 10 day jail sentence can be suspended if certain conditions are met. Those conditions are: (1) You were placed on probation with the minimum condition that you serve two days in jail and participate in a court approved substance abuse program and participate in a court approved driver improvement program. OR (2.) You may be placed on probation with the minimum condition that you perform four eight hour days of community service activities, at least half of which shall consist of participate in a letter abatement or collection program, participate in a court approved substance abuse program, and participate in a court approved driver improvement program.
Frankly, most folks are sentenced in accordance with No. 2 above. However, folks that test at .15 or above must do 48 hours of jail and have different minimum fines. Home confinement may be an expensive option.
The penalties increase with the number of times somebody is convicted of DWI.
There are different charging options for drivers under 21 years old that test at .02 or above
. The law has less tolerance for the amount of alcohol that young people can consume.
You may have heard about
Code of Criminal Procedure Article 894
.
Article 894
of the Code of Criminal Procedure allows the court to suspend the imposition or the execution of the whole or any part of the sentence, upon such conditions as the court may fix. It's real importance is that, if granted, it allows your conviction to be removed for civil purposes. Article 894 does not act as a shield if you get another DWI though.
Often confused with Article 894 is the idea of an removing an arrest from the public record. That process is called an expungement. An
expungement
is the vehicle, if available, by which you erase your public record of arrest.
Don't make the mistake of thinking you can operate your vehicle while under suspension for certain prior offenses. La. R.S. 14:98.3 A. confirms it is unlawful to operate a motor vehicle on a public highway where the operator's driving privileges have been suspended under the authority of R.S. 32:414(A)(1), (B)(1) or (2), (D)(1)(a), or 667. Whoever violates the provisions of this Section shall be imprisoned for not less than fifteen days nor more than six months without benefit of suspension of imposition or execution of sentence. In some cases the sentence is more.
Lastly, you probably wouldn't have read this far if you or somebody in your life hadn't had a serious issue because of alcohol.
That being the case, you might want to visit this site, it offers help to those that are struggling with addiction and has a proven track record.